Kitchen Remodeling
Discover the exceptional kitchen remodeling services offered by Oakhaven Builders, where we excel in transforming your kitchen into a stunning masterpiece. Our dedicated team of experienced professionals is passionate about creating customized kitchen renovations that enhance both functionality and visual appeal. From start to finish, we work closely with you to understand your unique style and preferences, resulting in a kitchen that exudes charm, elegance, and practicality. With meticulous attention to detail, our skilled craftsmen expertly install beautiful cabinetry, exquisite countertops, stylish flooring, and tasteful lighting, seamlessly bringing your dream kitchen to life.
Bathroom Remodeling
With a proven track record of successful projects, our skilled team of professionals possesses the expertise to handle every aspect of your bathroom renovation with precision and care. From conceptualization to completion, we leverage our industry knowledge to guide you through the process, offering valuable insights and creative solutions that maximize the potential of your space. With an unwavering commitment to quality craftsmanship, we meticulously select the finest materials and fixtures to ensure a stunning result that stands the test of time. Trust Oakhaven Builders to harness our extensive experience in bathroom remodels, delivering a space that exceeds your expectations and enhances your daily life with comfort and style.
Basement Finishing
We believe in leaving nothing unfinished, including your basement. With our skilled team, we bring creativity and expertise to each project, tailoring the design to your specific needs. Whether you want a cozy family room, a stylish home office, a private gym, or a guest retreat, we work closely with you to explore various options and create a basement finish that exceeds expectations. From planning the layout to precise craftsmanship, trust Oakhaven Builders to unlock the untapped potential of your basement and provide a seamless, transformative experience.
New Additions
Transform your home with seamless new additions that enhance both its functionality and aesthetic appeal.
Decks & Patios
Your home should be beautiful and comfortable inside and out. Let us get you there.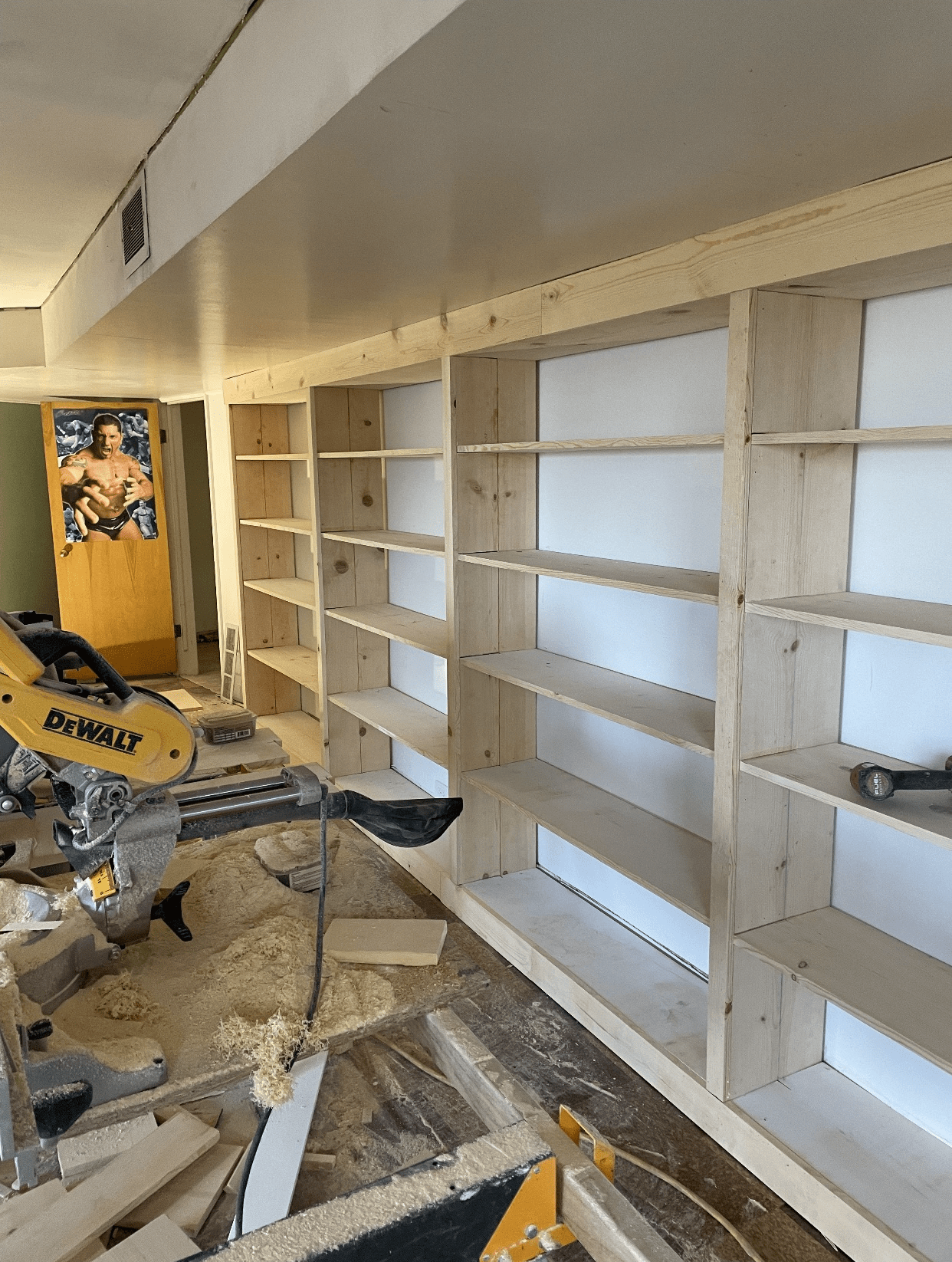 Accent Walls
Don't settle for a simple color change; eleveate the room with a custom-built accent wall.